PERANCANGAN GEDUNG KANTOR SEWA BORNEO KHATULISTIWA 4 LANTAI DENGAN MENGGUNAKAN BETON BERTULANG JALAN JENDERAL AHMAD YANI KOTA PONTIANAK
PERANCANGAN GEDUNG KANTOR SEWA BORNEO KHATULISTIWA 4 LANTAI DENGAN MENGGUNAKAN BETON BERTULANG JALAN JENDERAL AHMAD YANI KOTA PONTIANAK
faiz yazid

Politeknik Negeri Pontianak

Deny Syahrani

ayub Konstatinus

riksa kurnadi
Abstract
The office is a place for business people to carry out their activities. The office is the main supporter of activities
for business people, because in addition to being a place for their activities, the office can also be an image or
class for business because business is a commercial activity. using a reinforced concrete structure and planned 4
floors. In designing the building, the priority is the strength of the office building structure so as not to cause a
loss and also loss of life with the design of the building using the Intermediate Moment Bearing Frame System.
The rental office building is designed to be strong against several combinations of loads such as dead loads, live
loads, wind loads and earthquake loads. This method of calculating the Equatorial Borneo rental office building
collects land data and image data as the basis for the design. In the depiction using the AutoCad program and
the engineering analysis using the SAP 2000 3D program, as well as the calculation of building structures
referring to SNI 03-2847-2013 for concrete structures, SNI 1727-2013 regarding minimum loads and Loading
Planning for Houses and Buildings (PPURG) 1987 and SNI 1729-2019 for earthquake-resistant building
structures. The results of the structural design are the thickness of the ground floor slabs to the 4th floor and Dak
has a plate thickness of 100 mm 6, the dimensions of the main beam structure are 30 x 60 cm with D16 main
reinforcement and begel reinforcement 8-200 mm child beams 20 x 40 cm D16 main reinforcement as well as
begel reinforcement 8-150 mm. Column dimensions are 50 x 50 cm D16 principal reinforcement and 10-200 mm
begel reinforcement using 300x 300 mm piles with 3.3 x 3.3 pile caps with main reinforcement and stirrup
reinforcement with a depth of 27 m. From the results of the design and calculation of the structure of the
Equatorial Borneo rental office building, it can be a reference for analysis purposes in the design of the next
building.
References
[1] Asroni, Ali. 2017. Balok dan Pelat Lantai
Beton Bertulang. Graha Ilmu.
[2] Asroni, Ali. 2018. Kolom Pondasi dan Balok T
Beton Bertulang. Graha Ilmu.
[3] Azmi, R. D., Wibowo, T., & Lubis, M. S.
(2013). Studi Tentang Perancangan Kantor
Sewa Di Kota Pontianak. Jurnal Teknik Sipil,
13(2)
[4] Atmosudirdjo, Prajudi. (1982). Administrasi
dan Manajemen Umum. Jakarta: Ghalia
Indonesia
[5] Badan Pusat Statistik Provinsi Kalimantan
Barat. Data Laju Pertumbuhan Ekonomi per
Tahun.
[6] Hardiyatmo, H. C. 2008. Teknik Pondasi 2. PT.
Gramedia Pustaka Utama. Jakarta,Indonesia.
[7] Kementerian Pekerjaan Umum, SNI-03-2847-
2013 tentang Tata Cara Perhitungan Struktur
Beton Untuk Bangunan
[8] Kementerian Pekerjaan Umum, SNI 1727-
2013 tentang Beban Minimum untuk
Perancangan Bangunan Gedung dan Struktur
[9] Kementerian Pekerjaan Umum, SNI 1726-2019
tentang Tata Cara Perencanaan Ketahanan
Gempa untuk Struktur Bangunan Gedung dan
Non Gedung.
[10] Kementerian Pekerjaan Umum, Peraturan
Pembebanan Untuk Rumah dan Gedung Tahun
1987
[11] Mills, G. O. S. (1991). Manajemen Perkantoran
Modern. Jakarta: Binarupa Aksara.Standar
[12] Supriatna, S., Laksmitasari, R., & Arum,
R. (2017). Perancangan Kantor Sewa dengan
Pendekatan Arsitektur Bioklimatik. Jurnal
Desain,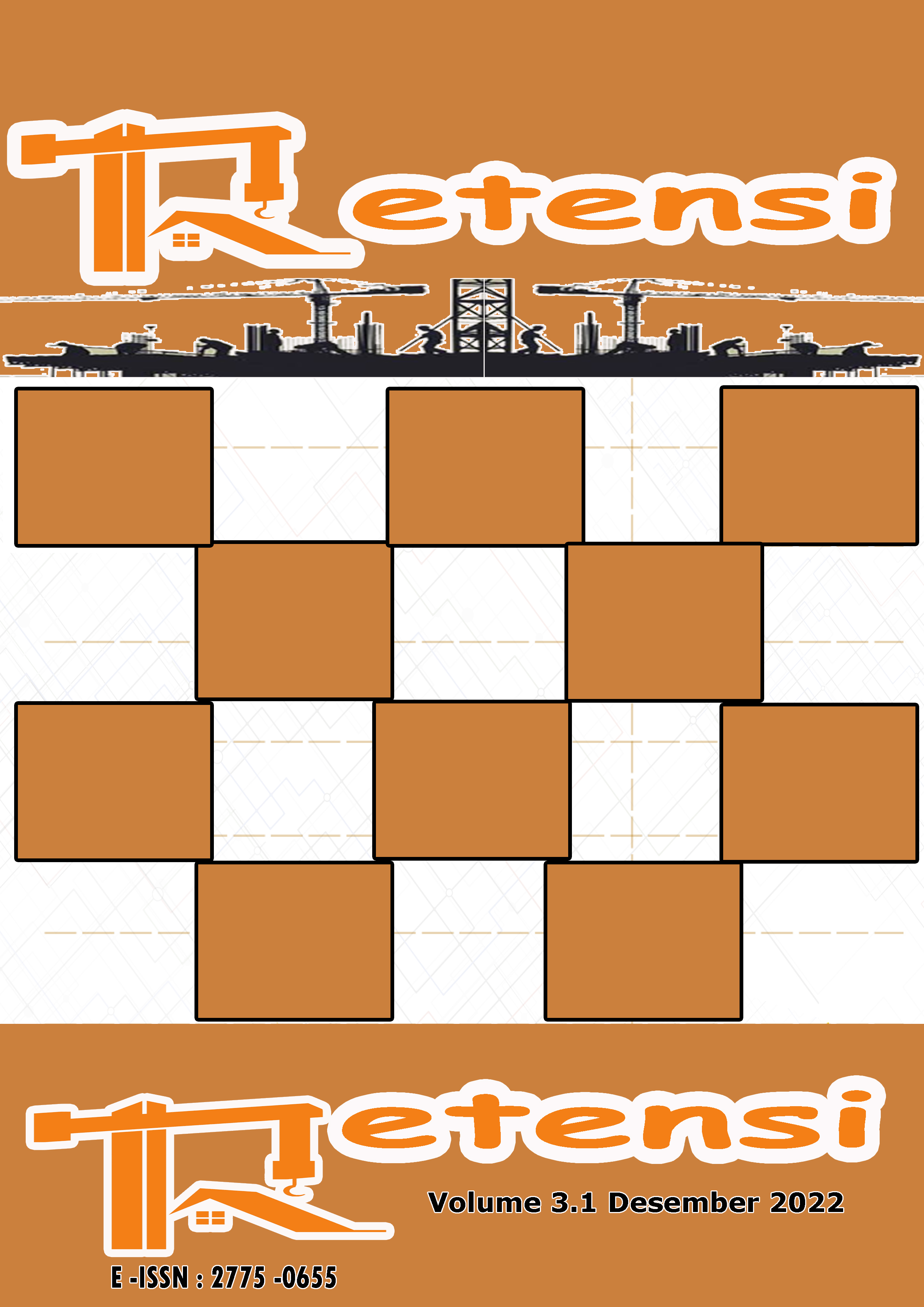 This work is licensed under a Creative Commons Attribution 4.0 International License.