PERENCANAAN MANAJEMEN PELAKSANAAN PEKERJAAN STRUKTUR PADA GEDUNG RUMAH SAKIT UMUM DAERAH (RSUD) SIANTAN HILIR 4 LANTAI DI JALAN KHATULISTIWA KOTA PONTIANAK, KALIMANTAN BARAT
PERENCANAAN MANAJEMEN PELAKSANAAN PEKERJAAN STRUKTUR PADA GEDUNG RUMAH SAKIT UMUM DAERAH (RSUD) SIANTAN HILIR 4 LANTAI DI JALAN KHATULISTIWA KOTA PONTIANAK, KALIMANTAN BARAT
Hanifia Alma Safitri

Politeknik Negeri Pontianak
Keywords:
Proyek, Rumah sakit, Manajemen pelaksanaan, Struktur, Perencanaan
Abstract
In a development project, there are several problems that cannot be avoided and often become obstacles to project progress. These problems generally include costs, processing time, resources and other problems. From the existing problems, it is necessary to have proper management planning so as to obtain development results that are in accordance with the requirements. Therefore, the authors carry out implementation management planning on the construction of the Siantan Hilir Regional General Hospital, which is used as the title of this final project. The method that the author uses in the discussion of implementation management is in the form of a cost, quality, time, human resource manaegement system and an occupational health safety management system on structural worl which includes foundations, beams, columns and floor plates. Based on the result of the analysis of the method that the author did, the cost of the structural work needed in completing the work on the construction project of the Siantan Hilir Regional General Hospital was Rp.28.262.918.846.19. For quality planning in the form of quality control and a list of specification tables. The time required to complete the work is 72 weeks. Furthermore, for human resources planning in the form of organizational structure and labor requirements as a means for the implementation of good work. As for K3 management planning, the things planned are in the form of identification and control of potential K3 hazard for each type of work.
References
[1] Abrar Husen (2011), "Manajemen Proyek"
Buku Penerbit Andi, Yogyakarta.
[2] Asri Afriliany Surbakti (2013), "Pengaruh
Manajemen Mutu pada Tahap Pelaksanaan
Konstruksi".https://www.slideshare.net/AsriSu
rbakti/tahap-pelaksanaan-ubah (diakses April
2021)
[3] Fathoni Arief (2012), " Manfaat Menghitung
Rencana Anggaran Biaya Pembangunan
Rumah".https://fatharief.wordpress.com/2012/
08/28/manfaat-menghitung-rab-pembangunanrumah (diakses April 2021)
[4] H. Bachtiar Ibrahim (2001)," Rencana dan
Estimate Real of Cost" Buku penerbit bumi
aksara, Jakarta.ISSN: 2775 - 0655
Penulis Hanifia Alma Safitri & Shakilla Sahab 10
[5] Imam Ibnu Badri (2018), "Penjelasan
mengenai organisasi proyek".
https://www.teachmesoft.com/2018/12/penjela
san-mengenai-organisasi-proyek.html#toc3
(diakses April 2021)
[6] Levin dan Kirkpatrick (2001),"Critical Path
Methode".https://library.binus.ac.id/eColls/eTh
esisdoc/Bab2HTML/201301157SPBab2001/pa
ge16.html (diakses April 2021).
[7] Moldy Ramadhan (2017), "Pengertian, Fungsi,
Tujuan,dan Peranan Manajemen Konstruksi"
https://www.asdar.id/pengertian-fungsi-tujuandan-peranan-manajemen-konstruksi (diakses
April 2021)
[8] SKKNI Ahli Muda Manajemen Konstruksi
Bangunan Gedung.
http://www.sibima.pu.go.id/mod/page/view.ph
p?id=11947, (diakses April 2021)
[9] Susatyo Herlambang (2013), "Pengantar
Manajemen (Cara Mudah Memahami Ilmu
Manajemen)". Buku Gosyen Publishing,
Yogyakarta.
[10] Wieke Christina Yuni dkk (2012),"Pengaruh
Budaya K3 Terhadap Kinerja Proyek
Konstruksi" Universitas Brawijaya, Malang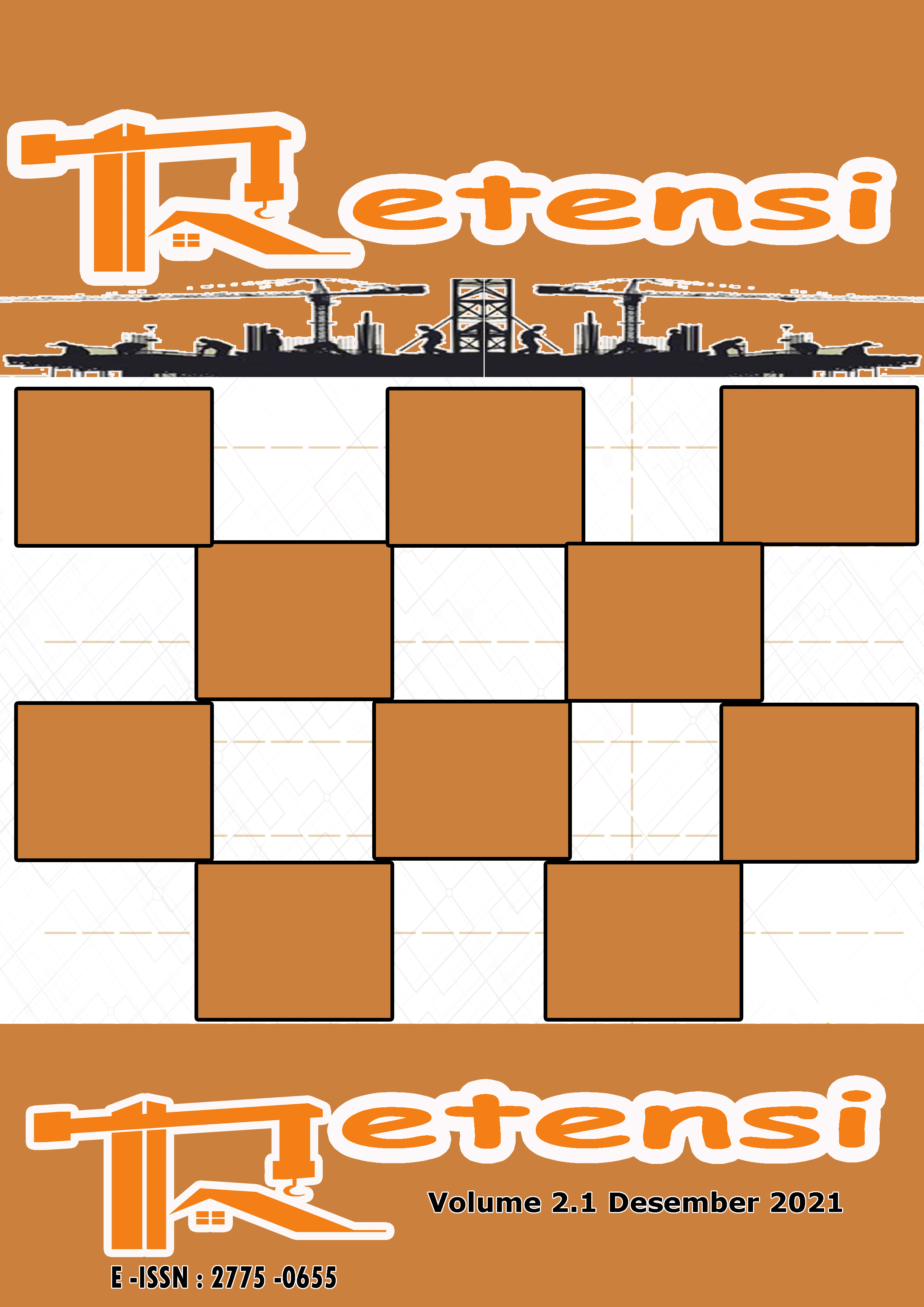 This work is licensed under a Creative Commons Attribution 4.0 International License.