PERENCANAAN MANAJEMEN KONSTRUKSI PEMBANGUNAN GEDUNG AULA ASRAMA HAJI PONTIANAK
PERENCANAAN MANAJEMEN KONSTRUKSI PEMBANGUNAN GEDUNG AULA ASRAMA HAJI PONTIANAK
Eki Hermi Septiadi

Politeknik Negeri Pontianak

robby Mauludy Arif
Keywords:
Construction Management Planning, Data, Implementation
Abstract
In project implementation, it is necessary to have a construction management plan so that project
implementation can be well planned and in accordance with the Indonesian Standard (SNI). Therefore, it is
necessary to plan construction management on the construction of the Pontianak Hajj Dormitory Hall,
especially on building structure work which aims to get a more efficient and effective final result for Cost,
Duration Time, Human Resources (HR), Quality, Occupational Health Safety (K3 ) where these aspects are
interconnected in construction management planning.
Sources of data used in this study are secondary data and primary data included in the qualitative
method. Based on the processed data, the final results include the Implementation Budget Plan (RAP), Time
Schedule, Network Planning (NWP), Manpower Needs, Quality Control Tables, Identifying Hazards, Risk
Assessment, Personal Protective Equipment (PPE), and Work Safety Equipment ( APK), which will be used as a
reference in the implementation of development.
The results of the Calculation of the Implementation Budget Plan (RAP) for the construction of the
Pontianak Hajj Dormitory Hall is Rp. 5,177,381,673.21 ("Five Billion One Hundred Seventy Seven Million
Three Hundred Eighty One Thousand Six Hundred Seventy Three Rupiah"), as well as the calculation result of
time requirement or duration for development planning is 13 weeks or 86 calendar days. There must be good
cooperation for all parties involved because the success of a project is largely determined by careful planning
and good management.
References
[1] Anonim. 2018, Peraturan Pemerintah
Tentang Penerapan Kesehatan Dan
Keselamatan Kerja. Nomor.50 Tahun
2018.
[2] Callahan, Michael T. et.al. 2018.
Cortstruction Proiect Scheduling, New
York: McGraw Hill.
[3] Peraturan menteri tenaga kerja nomor :
PER.05/MEN/2017 Tentang sistem
manajemen keselamatan
[4] Standar Nasioanal Indonesia. (2017).
Baja WF .07-7178
[5] Standar Nasional Indonesia. (2020).
Mutu Beton. 1005-1940-1-SM.
[6] Standar Nasional Indonesia. (2018).
[7] Spesifikasi Beton Struktural. 206880-
20.
[8] Pembangunan Gedung Aula Asrama
Haji Pontianak, PT. Budi Bangun
Perkasa, 2020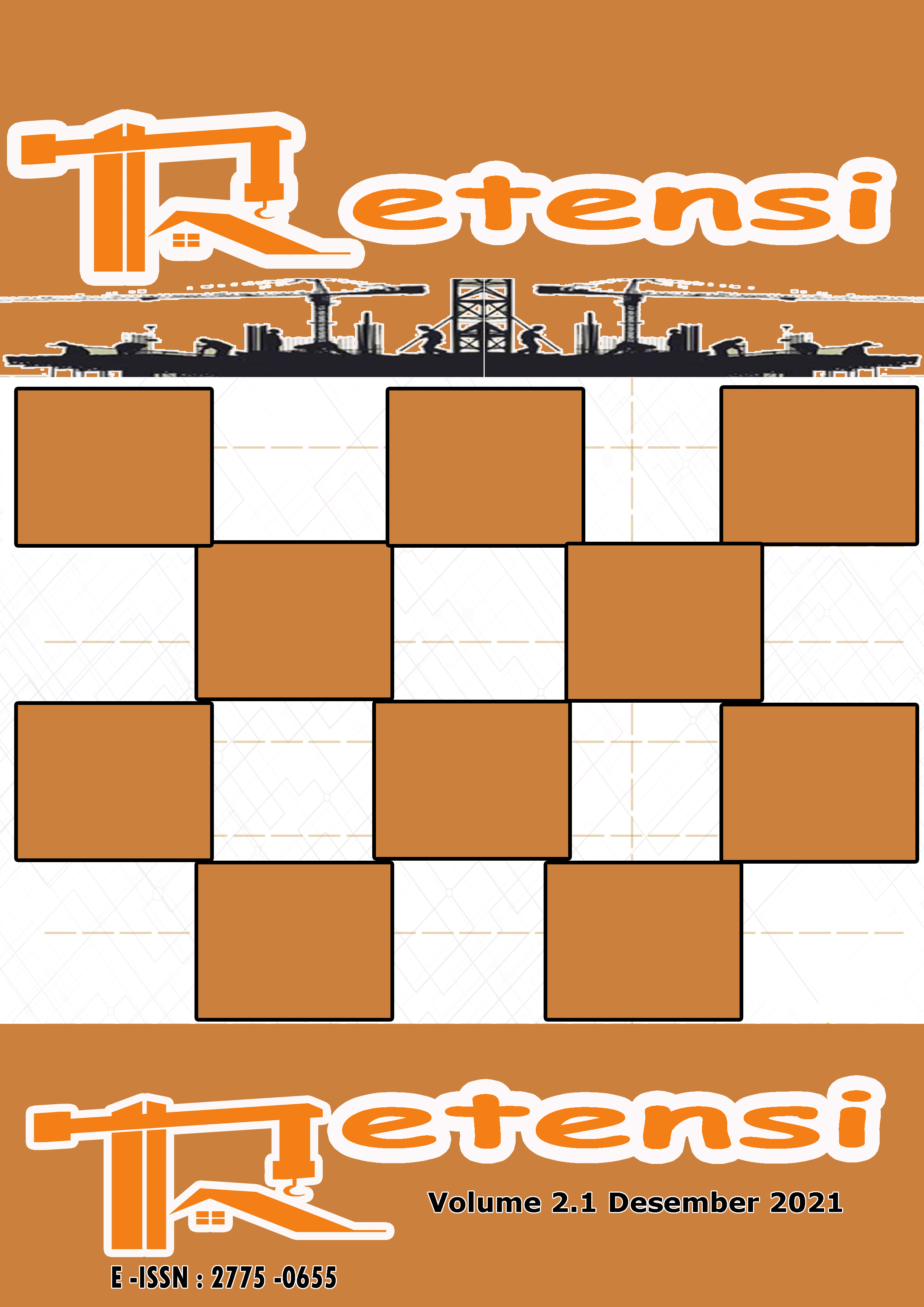 This work is licensed under a Creative Commons Attribution 4.0 International License.