PERENCANAAN MANAJEMEN PROYEK KONSTRUKSI PADA KANTOR KESYAHBANDARAN DAN OTORITAS PELABUHAN KABUPATEN KETAPANG
PERENCANAAN MANAJEMEN PROYEK KONSTRUKSI PADA KANTOR KESYAHBANDARAN DAN OTORITAS PELABUHAN KABUPATEN KETAPANG
sonia utami

Politeknik Negeri Pontianak

iin Arianti

Politeknik Negeri Pontianak

ayub Konstatinus

yasnita Cahyani

Politeknik Negeri Pontianak
Keywords:
Biaya, Waktu, Mutu, Sumber Daya Manusia, Sistem Manajemen Keselamatan dan Kesehatan Kerja Lingkungan
Abstract
Ketapang Regency is one of the areas that has a considerable influence on the socio-economic
development of the community, especially sea transportation. In facilitating the supervision of the
entry and exit of sea transportation at the port of Ketapang Regency, it is necessary to build the
Harbormaster Office and the Port Authority. In the construction of the Ketapang Regency
Harbormaster and Port Authority Office, it is necessary to have good and correct planning in terms of
time, cost, quality, human resources, and an environmental occupational safety and health
management system so that the project can be completed on time and efficiently. The method used in
the management of this Construction Project is the SNI method covering five aspects, namely cost
management in the form of a budget plan, time management in the form of a barchart, S curve and
network planning, human resource management in the form of labor requirements, quality
management in the form of a work plan of requirements. requirements and management systems for
occupational safety and health in the form of the number of personal protective equipment required.
The costs needed for the construction of the Kesyahbandaran Office and the Port Authority of
Ketapang Regency are 9,129,893,000.00 within a period of 24 weeks 180 calendar days, with a
workforce requirement of 113 workers per week, a work plan with conditions as a reference, as well
as 78 pieces of personal protective equipment needed.
References
[1] Peraturan Menteri Perhubungan Nomor
PM 36 Tahun 2012 tentang organisasi
dan tata kerja kesyahbandaran utama
[2] Ervianto, W. I. 2003. Manajemen Proyek
Konstruksi. Andi: Yogyakarta.
[3] Sutanto Hidayat & Maranatha
Wijayaningtyas. 2019. Manajemen
Konstruksi. Muara Karya: Surabaya.
[4] Ibrahim, Bachtiar. 2001. Rencana dan
Estimate Real Of Cost. Bumi Aksara:
Jakarta.
[5] Irika Widiasanti & lenggogeni. 2013.
Manajemen konstruksi. PT Remaja
Rosdakarya: Bandung.
[6] Abrar Husen. 2009. Manajemen Proyek.
Andi: Yogyakarta.
[7] Imam, Soeharto. 1999. Manajemen Proyek
(Dari Konseptual Sampai Operasional).
Erlangga: Jakarta.
[8] Edwin b. Flippo 1996. Manajemen
personalia edisi 2. Jakarta: Erlangga.
[9] Standar Nasional Indonesia (SNI No.
2847-2013. Tentang Persyaratan Beton
Struktur Untuk Bangunan Gedung. (ICS
.91.080. 40): Jakarta.
[10] Peraturan Menteri Pekerjaan Umum
Nomor: 05/PRT/M/2014. Tentang
Pedoman Sistem Manajemen Keselamatan
Dan Kesehatan Kerja (SMK3L)
Konstruksi Bidang Pekerjaan Umum:
Jakarta.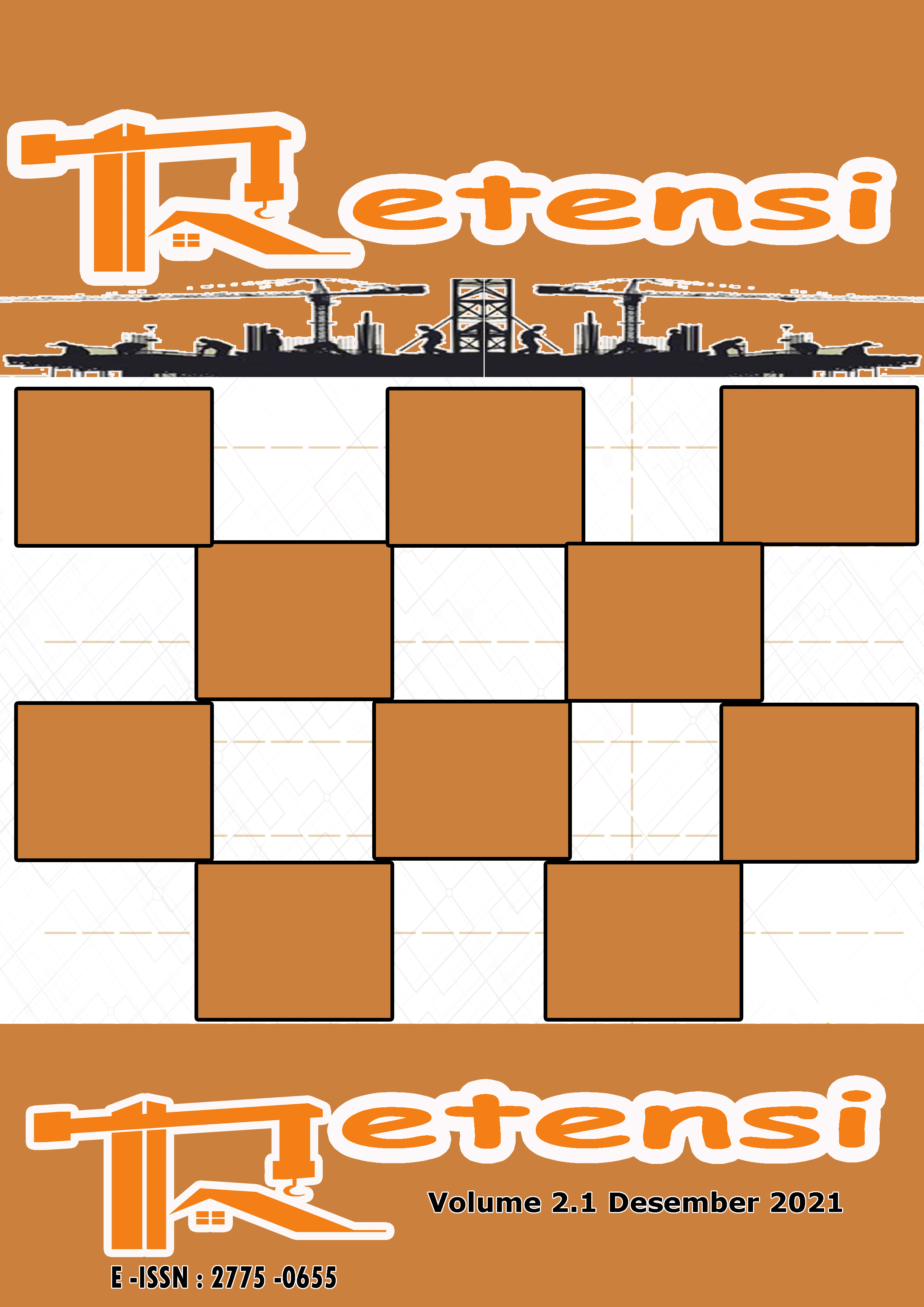 This work is licensed under a Creative Commons Attribution 4.0 International License.