PERANCANGAN STRUKTUR BETON BERTULANG GEDUNG HOTEL AL-HAJJ 6 LANTAI JALAN LETNAN JENDRAL SUTOYO KOTA PONTIANAK
PERANCANGAN STRUKTUR BETON BERTULANG GEDUNG HOTEL AL-HAJJ 6 LANTAI JALAN LETNAN JENDRAL SUTOYO KOTA PONTIANAK
nurianda idiris

Politeknik Negeri Pontianak

Asmadi Asmadi

Politeknik Negeri Pontianak

Deny Syahrani

Politeknik Negeri Pontianak

randy setiawan
Abstract
Hotel Al-Hajj 6 (six) floors is a supporter of infrastructure for Hajj pilgrims and is also common with the
location of the hotel in the middle of the city, namely in the district of South Pontianak, Pontianak City Design
of reinforced concrete structure Al-Hajj hotel building is planned 6 floors with 3 star hotel standards.In
designing this hotel prioritizes the strength of structure with the concept of reinforced concrete.
This hotel-life method collects soil data and image data as a basis for calculations. In its depiction using the
AutoCad program and engineering analysis using the SAP 2000 3D program and the calculation of building
structures refers to SNI 03-2847-2013 for concrete structures, SNI 1727-2013 regarding minimum load and
Loading Planning for Houses and Buildings (PPURG) 1987 and SNI 1729-2019 for earthquake-resistant
building structures.
The result of the design of the structure in the form of thick 90 mm shop floor plate with reinforcement φ6 and
ground floor s / d 6th floor has a plate thickness of 130 mm φ8, the dimensions of the parent beam structure are
40 x 70 cm with tree bone D19 and bone begel φ8-320 mm child beam 30 x 60 cm bone tree D16 and bone φ8-
270 mm and ring beam and bone begel φ6-170 mm and for ring beam 20 x 40 cm bone tree D16. Column
dimensions 60 x 60 cm of tree bone D22 and bone begel φ8-190 mm foundation using a stake of 450 x 450 mm
with pile cap 3.9 x 3.9 with bone and solid bone with a depth of 22 m. From the results of the design and
calculation of the structure of this hotel can be applied on the ground and for analytical purposes in the
planning of the next building.
References
Asroni,Ali. 2017. Balok dan Pelat Lantai Beton
Bertulang, Surakarta
Asroni,Ali. 2017. Kolom Fondasi dan BalokT
Beton Bertulang, Surakarta
Peraturan Pembebanan Untuk Rumah dan Gedung
1987
Harianti, Erny dan Pamungkas Anugrah. Struktur
Beton Bertulang Tahan Gempa Andi
Yogyakarta
Asroni,Ali Muntafi Yunalia dan Solikin
Mochamad.2020. Dasar Perencanaan Portal
Daktail Menurut SNI 2847-2013, Surakarta
Muhammadiyah University Press
. SNI 2847-2013. Persyaratan Beton structural
untuk bangunan gedung. Jakarta: Badan
Standar Nasional
SNI 1727-2013. Beban minimum untuk
perancangan bangunan gedung dan struktur
lain. Jakarta: Badan Standar Nasional
SNI 1726-2019. Tata Cara Perencanaan
Ketahanan Gempa untuk Struktur Bangunan
Gedung dan Non Gedung.. Jakarta:Badan
Standar Nasional
SNI 2052-2017. Baja tulangan Beton. Jakarta:
Badan Standar Nasional
Permen PU Nomor 29/PRT/M/2006
FEMA 356,2000. Prestandar and Commentary for
the Seismic Rehabilitation of Buildings.
Washington, D.C: Federal Emergency
Management Agency.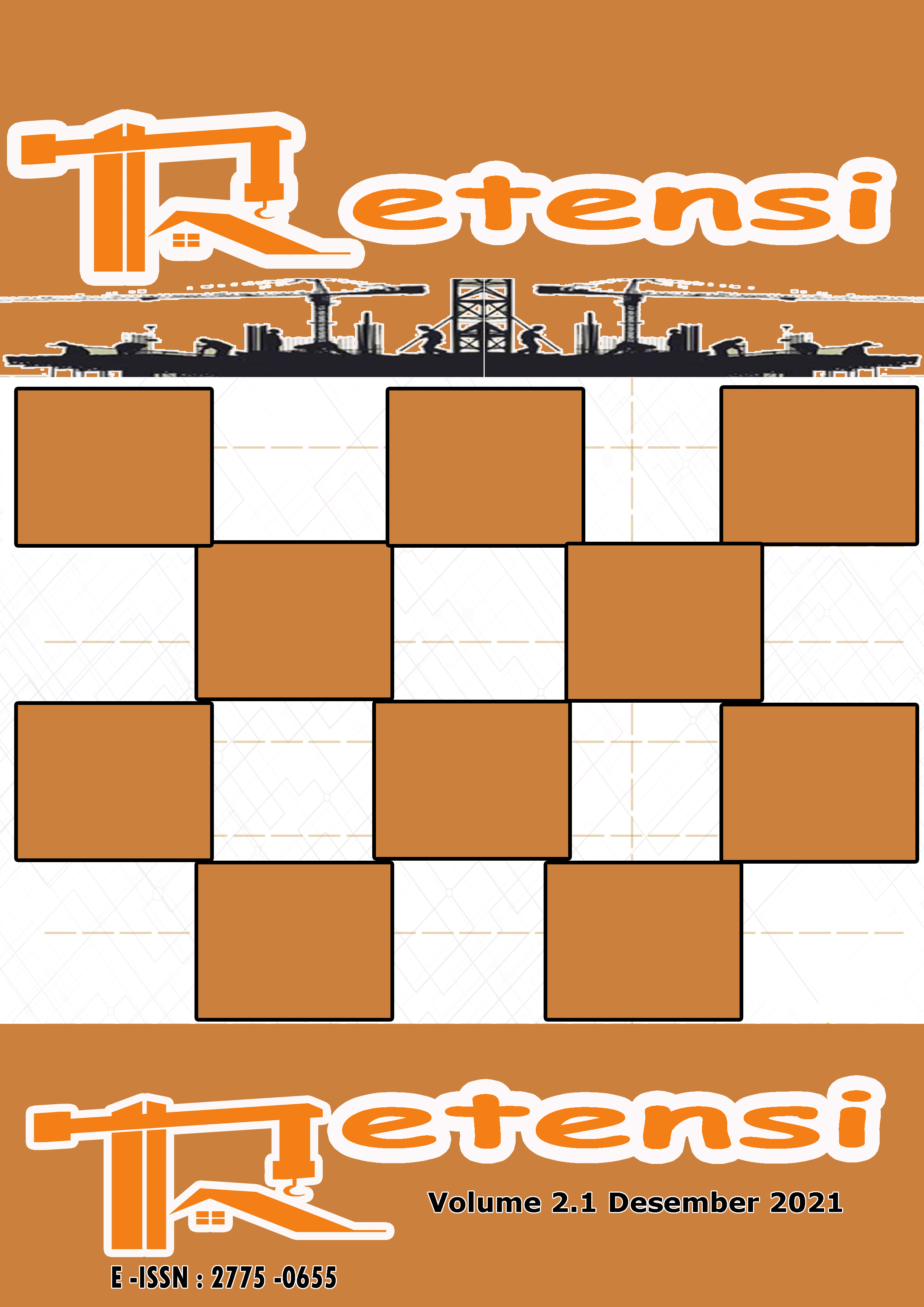 This work is licensed under a Creative Commons Attribution 4.0 International License.