KARAKTERISASI SIFAT FISIK DAN MEKANIK TANAH TIMBUNAN BABALESI YANG BERDASAR DARI LIMBAH BAUKSIT DAN BAKTERI PROBIOTIK
KARAKTERISASI SIFAT FISIK DAN MEKANIK TANAH TIMBUNAN BABALESI YANG BERDASAR DARI LIMBAH BAUKSIT DAN BAKTERI PROBIOTIK
lelly marini

Politeknik Negeri Pontianak

susi Hariyani

Politeknik Negeri Pontianak

Ikhwan Arief Purnama

Politeknik Negeri Pontianak
Abstract
Bauxite waste in the form of red mud is known as waste could pollute water and soil in the
environment around the mining area and endanger public health if not given advance prevention. By
the increasing amount of waste and the growing amount of bauxite production, this problem become
important issue for the mining sector, the government and the surrounding public directly affected.
Utilization on a large scale and environmentally friendly are the points in this bauxite waste solution.
The Babalesi landfill for road construction is a consideration in utilizing bauxite waste by using
probiotic bacteria as a modifier. The feasibility and potential testing of Babalesi soil is carried out by
physical and mechanical tests of the soil based on ASTM Standards. These tests produce parameters
that refer to the AASHTO and USCS Classifications to determine the requirements for embankment
2
soil. For the physical test in the initial test of the red mud condition, the parameters indicated the A-7-
6 classification, namely clay with poor quality. Furthermore, the physical test on Babalesi soil
showed A-4 classification, namely silt soil with medium quality. Meanwhile, the mechanical test for
both conditions, namely the original red mud condition and the Babalesi soil condition, could not be
carried out because even in dry conditions, Babalesi soil proved to be very hard, but if it was in
watery conditions as a procedure in the mechanical test, it could not be formed and the mechanical
parameters could not be measured. The results of the physical test concluded that Babalesi landfill
meet the requirements and could be recommended as a road construction embankment. The
manufacture of Babalesi soil could be carried out directly in the waste pond by layered way using
heavy equipment as a stirrer of bacterial solution and bauxite waste.
References
K. Sanggau and P. K. Barat, "KAJIAN
TEKNIS UNIT PENCUCIAN BAUKSIT
DI PT . ANTAM ( PERSERO ) Tbk .
UBPB TAYAN , KECAMATAN TAYAN
HILIR ," pp. 1–8, 2018.
[2] M. S. S. Lima, L. P. Thives, V. Haritonovs,
and K. Bajars, "Red mud application in
construction industry: Review of benefits
and possibilities," IOP Conf. Ser. Mater.
Sci. Eng., vol. 251, no. 1, 2017, doi:
10.1088/1757-899X/251/1/012033.
[3] J. J. Sudirman, "Konsep Pemanfaatan Dan
Pemrosesan Mineral Ampas , Studi Kasus
Rencana," vol. 8, no. November 2011, pp.
28–35, 2012.
[4] S. Jain, "Red mud as a construction
material by using bioremediation," p. 44,
2014.
[5] P. A. Publication, "Bioremediation of Red
Muds," US 2020/0148569 A1.
[6] "Application of a BB strain in reducing the
pH value of red mud," 2020.
[7] Kementrian Lingkungan Hidup, "Peraturan
Menteri Lingkungan Hidup dan Kehutanan
Republik Indonesia Nomor 5 tahun 2021
tentang Tata cara Penerbitan Persetujuan
Teknis Surat Kelayakan Operasional
Bidang Pengendalian pencemaran
Lingkungan," Kementrian Lingkung.
Hidup, 2021.
[8] R. D. Kisnawati and S. J. Kimia,
"Pemisahan Alumina pada Residu Bauksit
(Red Mud) yang Berasal dari Riau dengan
Metode Sintering Sodalime," vol. 5, no. 2,
pp. 2337–3520, 2016.
[9] D. Amalia and M. Aziz, "Percobaan
Pendahuluan Pembuatan Alumina Kualitas
Metalurgi dari Bauksit Kalimantan Barat,"
J. Teknol. Miner. dan Batubara, vol. 7, no.
4, pp. 183–191, 2011.
[10] P. Anoda, D. Rodding, and D. I.
Muthawali, "Pengaruh Nilai Carbon
Equivalen ( CE ) Dari Cast Iron Pada
Proses Effect Of Equivalent Carbon ( Ce )
Value From Cast Iron In Anode Circuit
Process In," vol. 1, no. 2, 2018.
[11] "Manajemen Residu Bauksit : Pelaksanaan
Tindakan Yang Terbaik," 2015.
[12] T. Kavas, "Use of boron waste as a fluxing
agent in production of red mud brick,"
Build. Environ., vol. 41, no. 12, pp. 1779–
1783, 2006, doi:
10.1016/j.buildenv.2005.07.019.
[13] J. Yang and B. Xiao, "Development of
unsintered construction materials from red
mud wastes produced in the sintering
alumina process," Constr. Build. Mater.,
vol. 22, no. 12, pp. 2299–2307, 2008, doi:
10.1016/j.conbuildmat.2007.10.005.
[14] N. Light, M. Company, R. U. S. A. Data, S.
Edition, P. E. A. Leppink, and A. E. A.
Suchfield, "METHOD OF CREATING
LANDFILL FROM RED MUD," 1981.
[15] C. K. S. D. Torikai, B. Barazani, E. Ono,
M. F. M. Santos, "55o Congresso Brasileiro
de Cerâmica, 29 de maio a 01 de junho de
2011, Por to de Galinhas, PE, Brasil," An.
do 55o Congr. Bras. Cerâmica, vol. d, no.
1, pp. 1695–1707, 2011.
[16] J. K. Mendu, "STUDY ON CONCRETE
BY REPLACING CEMENT WITH RED
MUD , FLY STUDY ON CONCRETE BY
REPLACING CEMENT," no. August,
2020.
[17] M. Metboki, R. Ernawati, and J. T.
Pertambangan, "Analisis Kandungan
Logam Berat Pada Tailing Pencucian
Mangan PT . Anugerah Nusantara
Sejahtera Di Kabupaten," vol. 2019, no.
November, pp. 54–58, 2019.
[18] F. Ui, "Pencarian bakteri..., Tri Handayani,
FMIPA UI, 2009," 2009.
[19] K. Kiskira et al., "Study of microbial
cultures for the bioleaching of scandium
from alumina industry by-products†,"
Metals (Basel)., vol. 11, no. 6, pp. 1–11,
2021, doi: 10.3390/met11060951.
[20] P. Krishna, A. G. Babu, and M. S. Reddy,
"Bacterial diversity of extremely alkaline
bauxite residue site of alumina industrial
plant using culturable bacteria and residue
16S rRNA gene clones," Extremophiles,
vol. 18, no. 4, pp. 665–676, 2014, doi:
10.1007/s00792-014-0647-8.
[21] Fathurrozi and F. Rezqi, "Sifat-sifat fisis
dan mekanis tanah timbunan badan jalan
kuala kapuas," J. Poros Tek., vol. 8, no. 1,16
pp. 1–54, 2016.
[22] Departemen Pekerjaan Umum, "Pekerjaan
Jalan ( Site Inspector of Roads )," 2007.
[23] H. Hardiyatmo, Mekanika Tanah 1, Ketiga.
Yogyakarta: Gadjah Mada University
Press, 2002.
[24] E. Bahsan, Buku Panduan Praktikum
Mekanika Tanah. 2017.
[25] M. Hasan, A. A. Faez, M. A. Moqsud, T.
W. Long, and P. B. Yu, "Geotechnical
properties of raw and processed bauxite
from Bukit Goh, Kuantan, Pahang; In
accordance with IMSBC Code," Int. J.
GEOMATE, vol. 14, no. 42, pp. 8–13,
2018, doi: 10.21660/2018.42.7117.
[26] R. Damayanti and H. Khareunissa,
"Composition and characteristics of red
mud: A case study on Tayan bauxite
residue from alumina processing plant at
West Kalimantan," Indones. Min. J., vol.
19, no. 3, pp. 179–190, 2017, doi:
10.30556/imj.vol19.no3.2016.660.
[27] A. R. Mohd Sam et al., "Fresh and
hardened properties of concrete containing
effective microorganisms," IOP Conf. Ser.
Earth Environ. Sci., vol. 220, no. 1, 2019,
doi: 10.1088/1755-1315/220/1/012050.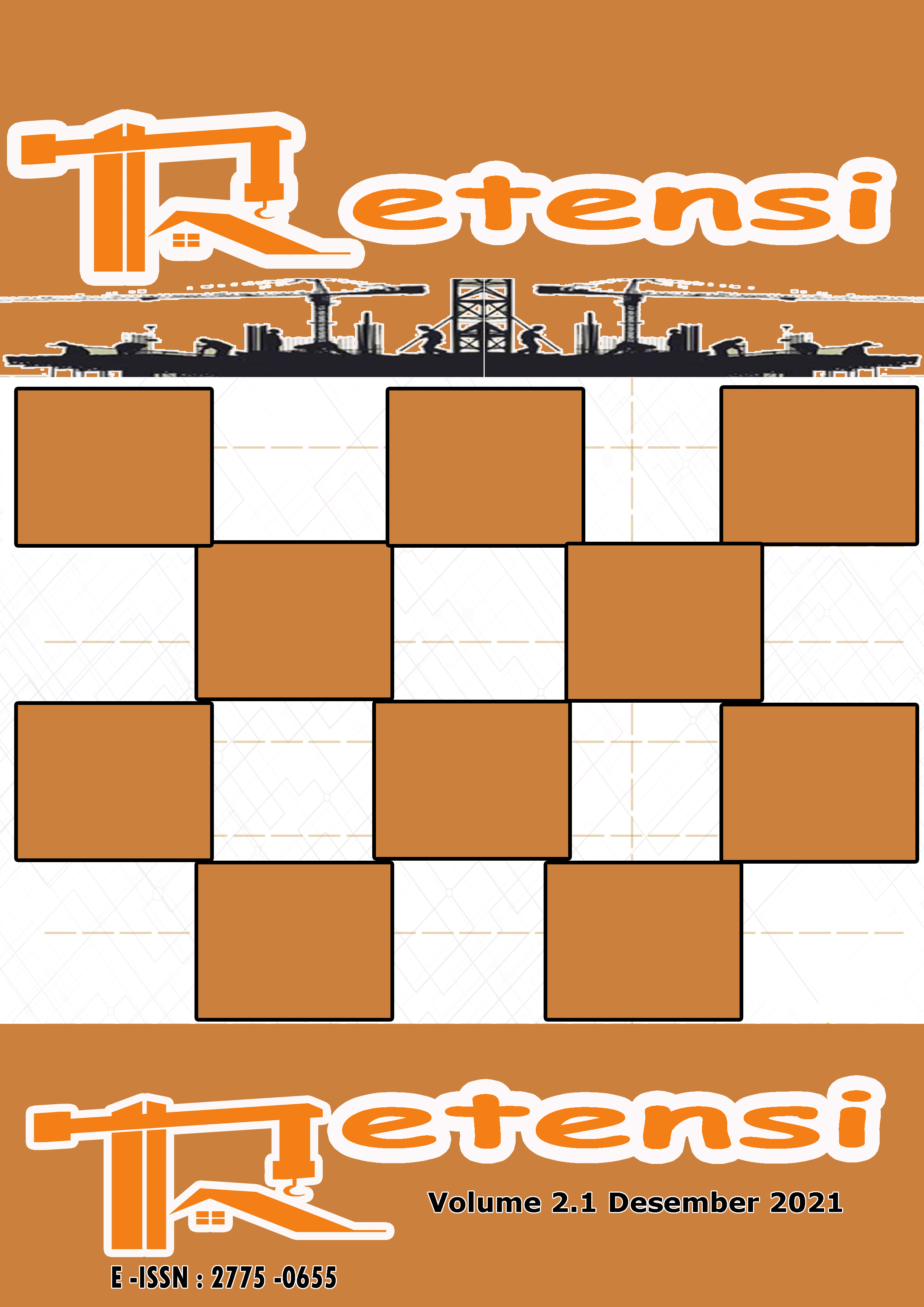 This work is licensed under a Creative Commons Attribution 4.0 International License.